Baila Conmigo (1987)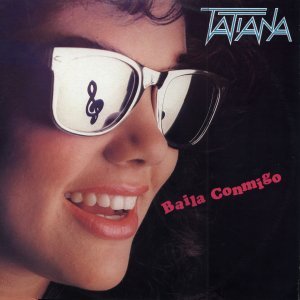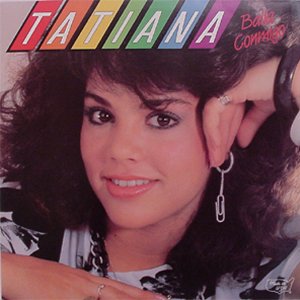 Two different versions of the cover art exist.
Confusingly, she later released an album Baila y Canta Conmigo, which is actually a compilation of songs from this and other albums. And even more confusingly, a CD called Baila Conmigo was released in 1997 with a completely different collection of Tatiana songs from her early albums.
Label / Cat #: EMI, SLEMN-1440 (LP); 7 24385 62632 6 (cassette)
Availability:
Lyrics: "Baila Conmigo"

Has Igual Que Yo Mira
Cuando Las Cosas Te Caminan Mal
Has Igual Que Yo Mira
Toma La Vida Con Tranquilidad
Desmasiado Smog Aire
Baila mi Baile y No Lo Notaras
Contra La Inflacion Baila
Que El Baile Cura casi Cualquier Mal
 
Levantamos Los Brazos
Separamos Los Pies
Haz Girar La Cabeza
Vuelvete Al Reves
 
Manos en La Cintura
Adelante Un, Dos, Tres
Damos La Media Vuelta
Y Empezar Otra Vez
 
No Puedes Estar Siempre 
Contra Corriente No Los Aguantaras
Una Vez Al Mes Viene Divinamente Dejarse Llevar
 
Tafico Infernal Aire
Baila mi baile y no lo notaras
Contra La Ansiedad Baila Que La Baile
Cura Casi Cualquier Mal
 
Levantamos Los Brazos
(Se Repite)

This page was first created 27 Sep 2000, and last modified 21 Sep 2013.
This page is not an official site of Tatiana or her management, producers, TV networks, or record companies; it is an independent fan site. Tatiana's official site is at www.tatiana.tv. All contents copyrighted by their respective creators or contributors or © 2000-2018 Daniel R. Tobias. The "Tatiana" logo and other trademarks used in this site are property of their respective owners.